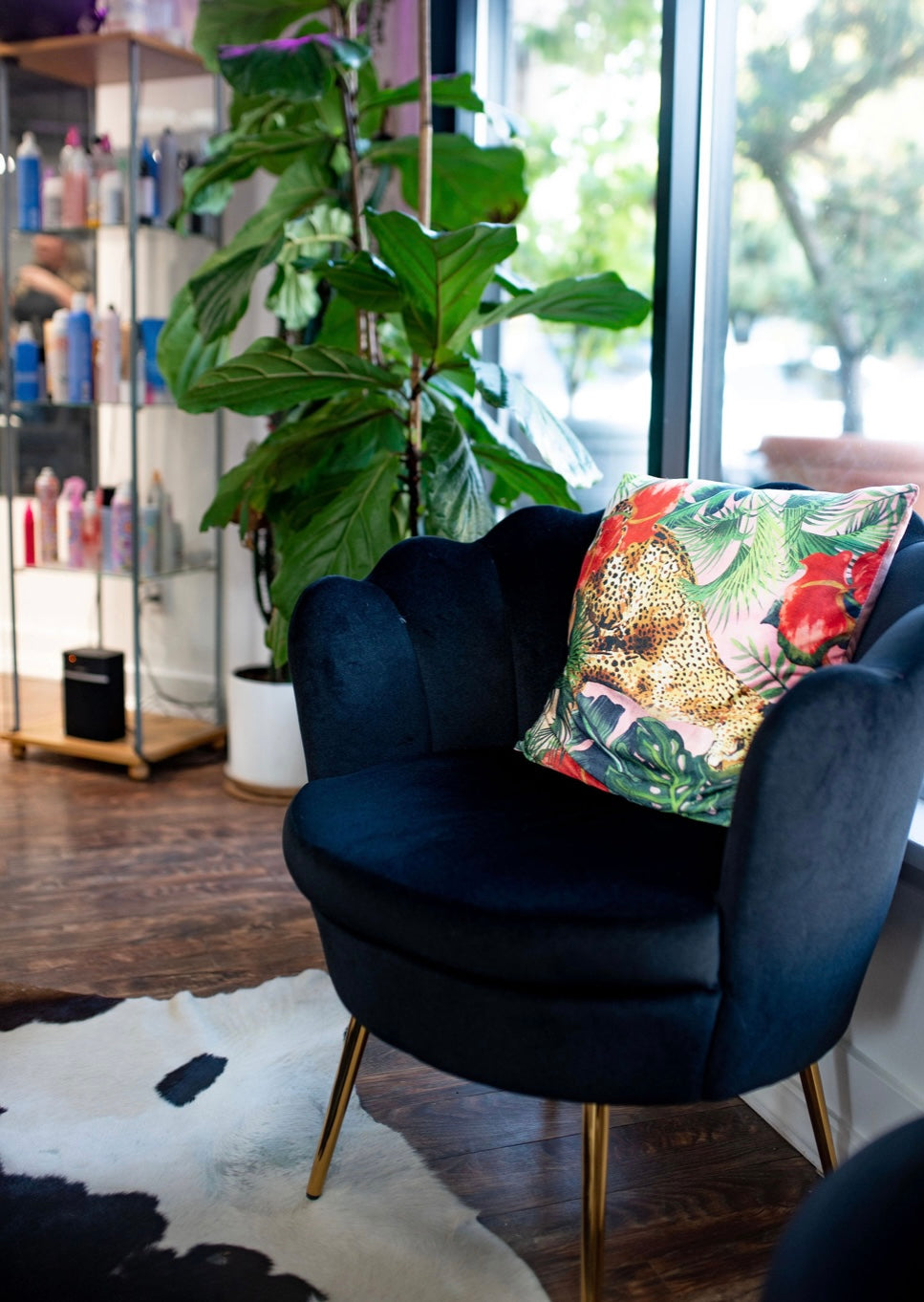 After working in salons on Vancouver island for 10 years, and then becoming a chair renter for a couple years, Tess had a strong vision of what kind of salon she wanted to open. Kashmir salon was founded in September 2019, with the goal to create a super unique, inviting space with lots of greenery for independent stylists who were wanting to expand their career and provide a laid back, luxurious environment for their clients to enjoy.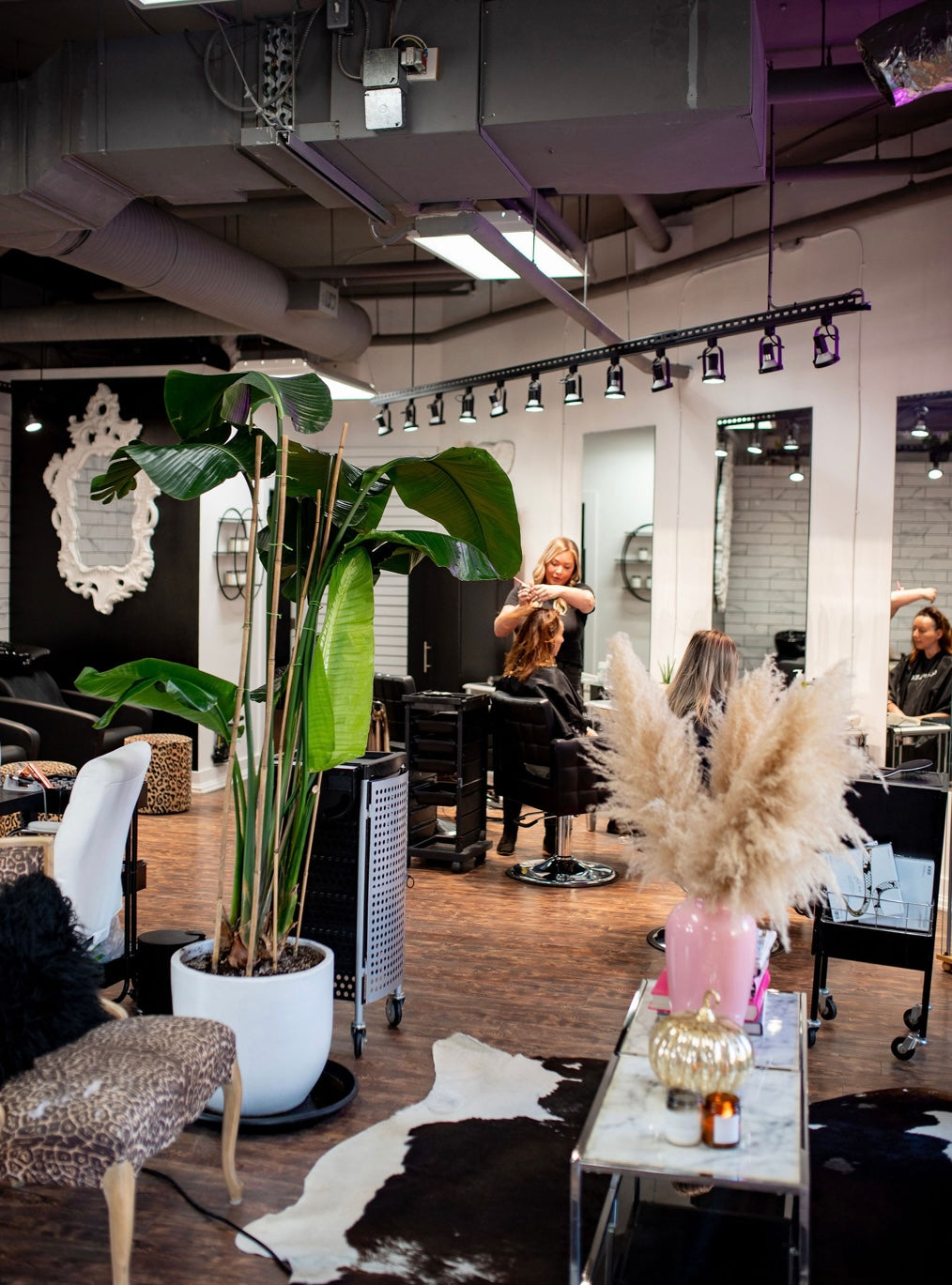 All stylists at Kashmir are self employed business owners, full of knowledge and have been in the industry for many years. No matter what you are looking for we are happy to help you find the best stylist to meet your needs.
We are a dog friendly salon!
You will always see at least one of our pups in the salon every day. They are super friendly and love to cuddle you during your appointment if you wish!
Get to know the Kashmir pups below!
Ahnah
Ahnah is the friendliest, happiest pit bull rhodesian ridgeback mix you ever did see. Please do not be afraid of Ahnah, all she wants to do is love everyone she sees! She loves her toys and meeting new people more than anything!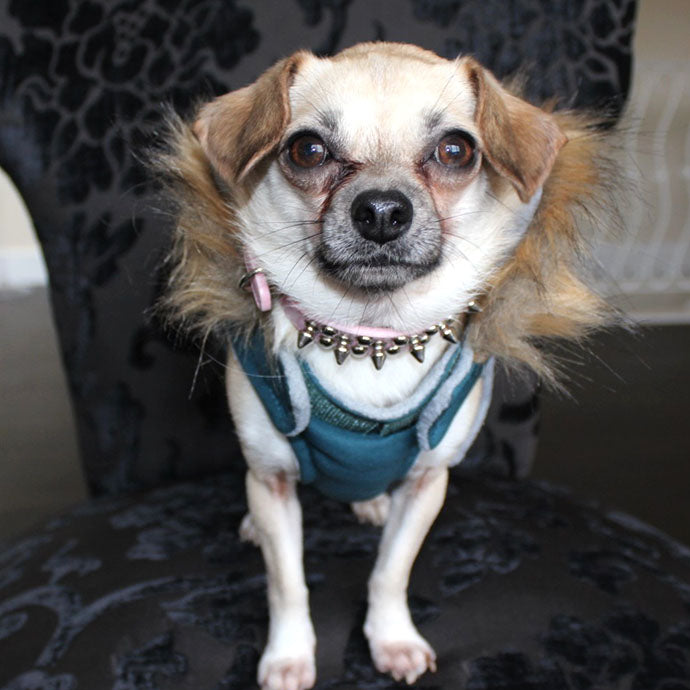 Peaches
Peaches is a pudgy 3 year old 8 pound Chihuahua pug mix also hailing from California. Tess adopted Peaches at an adoption event when Peaches was 5 months old. Prior to the event, Peaches was at a high kill shelter and was 24 hrs from being euthanized. Her life is quite different now! Most days you will find Peaches snoozing on a client's lap, or following Tess around the salon like her shadow.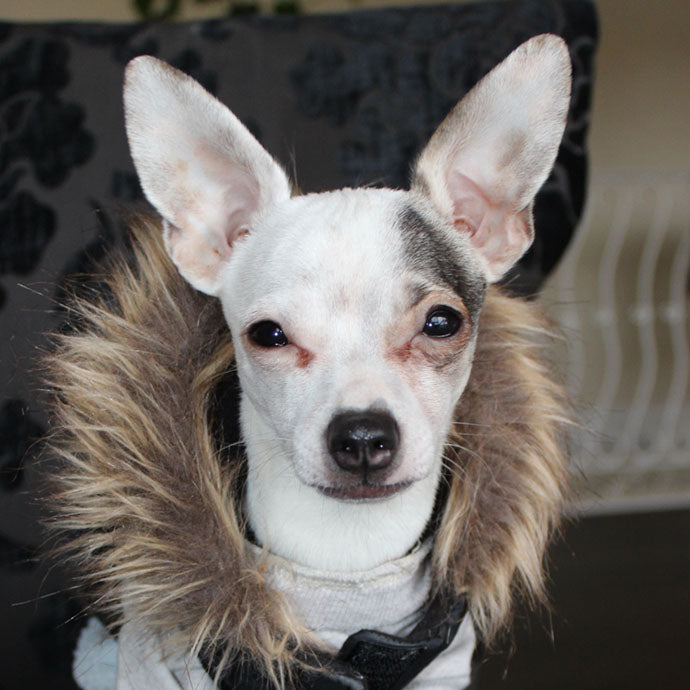 Jasper
Jasper is a 4 pound chihuahua mix that was found in San Joaquin in October 2019. He is Tess' newest addition. He absolutely loves cuddling, kisses and treats. He loves kids and other small dogs but he's not so fond of men.